---
---
---
Tous les liens sur cette page ont été vérifiés le 26 juillet 2003 et étaient fonctionnels.
Si vous notez des liens dysfonctionnels ou vous menant vers des sites non reliés à l'aviation, j'apprécierais que vous m'en informiez.
All links on this page were tested and were functionnal on July 26th 2003
If you see dysfunctional links or links leading to sites not related to aviation, please write to me.
Carburant et huiles / Fuel and oil
BP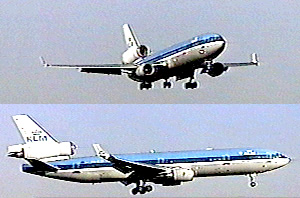 Esso Aviation
Mobil
Shell Aviation
Opérateurs de base fixes (?) / Fixed base operators (FBO)
Canada
États-Unis / United States
Grande-Bretagne / Great Britain
Alberta
Colombie-Britannique/British Columbia
Île-du-Prince_Édouard / Prince-Edward Island
Manitoba
Nouveau-Brunswick / New Brunswick
Nouvelle-Écosse / Nova Scotia
Ontario
Québec
Saskatchewan
Terre-Neuve/Newfoundland
Territoires du Nord-Ouest / Northwest Territories
Imperial Oil Aviation Services
(sites au Canada / locations in Canada)
Skyservice
(Toronto, Montréal)
Shell aero
(sites au Canada / locations in Canada)
Grande-Bretagne / Great Britain
Marshall Aerospace (Cambridge)
---
---
À propos de l'auteur/ About the author

Production et conception du site, textes, photographies et illustrations : Jean-Pierre Bonin © 1999-2003
Web site conception and production , text, pictures and illustrations : Jean-Pierre Bonin © 1999-2003
Pour suggestions et commentaires / Send suggestions and comments to : djipibi@hotmail.com
Site créé le 8 août 1999 / Web site created on August 8th 1999
Page mise à jour le 30 juillet 2003 / Last update of this page July 30th 2003

Si vous utilisez mes images ou mes photos, SVP envoyez moi l'adresse du site par courriel.
Si vous utilisez ces images pour un travail scolaire, alors citez la source (et je vous souhaite d'obtenir une bonne note!)

If you use my pictures or illustrations, please send me your web page address by e-mail.
If you use these images for a school research, then don't forget to mention the source of your document (and I wish you a good grade!)