Building a Pelican (December 2nd 2000, part 3)
December 2nd 2000
Week 22 of our follow-up of the building of a Pelican Sport from Ultravia Aero International Inc.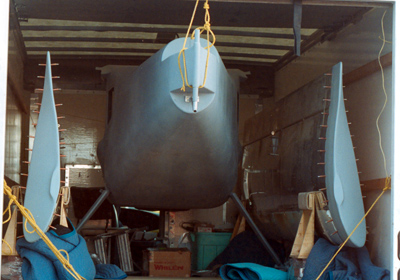 Everything arrived ok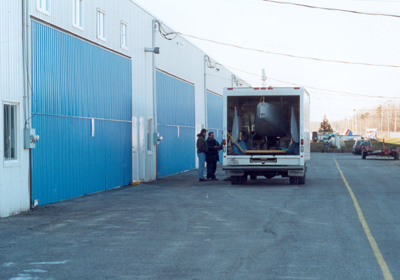 Forgot something? ;-)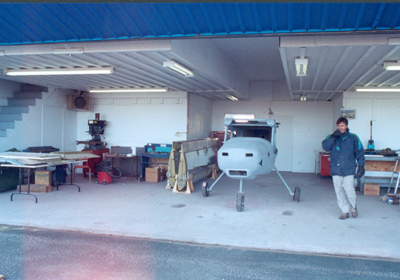 Too quick gentlemen I did not have the chance to pick up my camera.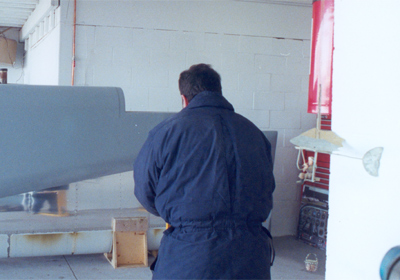 Don't look now, I think someone is watching you...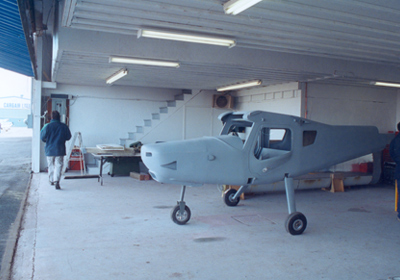 The Pelican in it's winter home.
Time to close the door.
À propos de l'auteur/ About the author

Web site conception and production , text, pictures and illustrations : Jean-Pierre Bonin © 1999-2007
On this page, some pictures by Luc Couillard & Christian Godin © 2000
This page is made possible with permission of Luc Couillard & Christian Godin © 2000
Send suggestions and comments to : djipibi@hotmail.com
Web site created on August 8th 1999
Page created December 6th 2000
Last update January 1st 2007

If you use my pictures or illustrations, please send me your web page address by e-mail.
If you use these images for a school research, then don't forget to mention the source of your document (and I wish you a good grade!)