Assurance / Insurance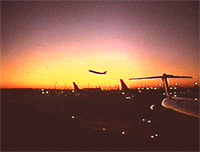 Emplois (Main-d'oeuvre) / Jobs
Simulateurs / Flight simulator
Avemco
Aviation and Industrial Risk (France)
Aviation Insurance Network
Aviation Insurance Services
Lance Toland Associates
PSA Insurance
Wagner Insurance Agency
Allfast Fastening Systems Inc
(attaches et fixations/fasteners)
Alcoa - Fairchild Fasteners


(attaches et fixations/fasteners)
Interfast Inc. (Ontario, Canada)
(attaches et fixations/fasteners)
Wesco Aircraft. (Ontario, Canada)
(attaches et fixations/fasteners)
Breitling SA
(chronographes pour l'aéronautique/chronographs)
Chase-Durer
(chronographes pour l'aéronautique/chronographs)
Fortis
(chronographes pour l'aéronautique/chronographs)
Tutima
(chronographes pour l'aéronautique/chronographs)
Avionica
(enregistreur de vol/flight data recorder)
Continental Hightech Services


(cartographie et photogrammétrie)
Sekai Electronics Inc
(Enregistreur vidéo numérique embarqué/airborne digital video recorder...)
Sypris Data Systems
(enregistreur de vol/flight data recorder)
TEAC Airborne Products Division
(Enregistreur vidéo embarqué/airborne videotape recorder...)
Emplois (Main-d'oeuvre) / Jobs
CAMAQ (Centre d'adaptation de la main-d'oeuvre aérospatiale au Québec)
PARC Aviation
(personnel d'aviation/personnel)
PilotCareerCentre.com
AVCARD
(Carte de crédit/aviation/credit card)
Bombardier Capital
(financement d'avions/aircraft financing)
Boullioun, subsidiary of Deutsche Bank
(Bailleur de fonds/Aircarft Operating Lessor)
Fleet Capital Leasing
(Financement/Financing)
Textron Financial
(Financement/Financing)
SAAB Aircraft Leasing
(Financement/Financing)
Graphisme / Graphics (color schemes)
Aviongraphics
(identification (logos) d'avions/aircraft and GSE identification)
Sécurité / Safety-Security

AMSafe
(systèmes de ceintures de sécurité et de sacs gonflables/seatbelt airbag system)
Aviation Service Fire/Safety Equipment
(Extincteurs, cylindres d'oxygène, tests hydrostatiques, ceintures et canots de sauvetage, trousse de premiers soins / Extinguishers, Oxygen cylinders, Hydrostatic testing, Life rafts, Life jackets, First aid kits)
Blast Deflectors Inc
Boeing Safety Web Site
(Informations sur la sécurité dans l'aviation/Extensive info on aviation safety)
Breeze-Eastern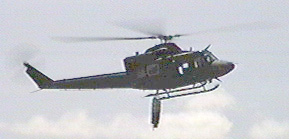 (systèmes de treuils de sauvetage/rescue hoist system...)
CASP Aerospace Inc.
(équipement de sécurité/safety and life support equipment)
H. Koch & Sons Co.
(Système d'éclairage pour évacuation d'urgence d'un hélicoptère/Helicopter Emergency Egress Lighting System (HEELS))
Kuntzleman Electronics, Inc.
(Systèmes stroboscopiques/Strobe systems)
Procockpit (Dan Payne)


(Relax and feel more confident in the cockpit. Procockpit is a unique, content rich site which offers information on advanced flying concepts and techniques. Useful information for all pilots.)
Securaplane
(système sans fil de détection de fumée/wireless smoke detection system)
Sennheiser
(casque d'écoute et coquilles antibruit/headsets and noise gards)
Transecure, Inc.


(security consulting services for airports and the Aviation and Transportation communities, specializing in Airport Security and Information Technology, Biometrics and Blast Analysis)
Windsok (dba Hawk Airsports, Inc.)
Winslow Liferaft Company
Simulateurs / Flight simulator

Pour les simulateurs de vol industriels, cliquez ici / For industrial flight simulators, click here.
Atari
(Simulateurs de vol/Flight Simulators)
CamSim (du concepteur Camil Valiquette)
(Simulateur de vol/Flight Simulator)
Dans son édition du 3 janvier 2001, La Presse publiait un article sur Camil Valiquette "La Passion des gros avions" (voir cette page pour le texte de l'article). On January 3rd, La Presse published an interview with Camil Valiquette this text was translated for you benefit "A passion for Jumbo Jets"
CATS (Computer Assisted Testing Service) (3 avril 2000 / April 3rd 2000)
(FAA & FCC Computerized Tests)
FlightSim.com
(Simulateur de vol/Flight Simulator)
Flight Sim Yoke
(Simulateur de vol/Flight Simulator)
Jeppesen
(Entraînement multimédia pour pilotes privés/Multimedia Private Pilot Training)
Microsoft
(Simulateurs de vol/Flight Simulators)
Novalogic
(Simulateurs de vol/Flight Simulators)
RMS Technology, Inc.
(VFR Computer Flight Planning)
Terminal Reality
(Simulateurs de vol/Flight Simulators)
Aerogram The aerial media
(bannières et publicité par les airs / aerial banners and other air publicity)
Airways Corporation of New Zealand
(organisme de service à la navigation aérienne, contrôle aérien, consultant international et publications de transporteurs aériens/air navigation service organisation, air traffic control, international consulting and airline publications...)
Alexander Holburn & Beaudin Lang
(notaires et avocats / barristers and sollicitors)
Aux Quatre Points Cardinaux (Québec, Canada)
(cartes/VTA-VFR-WAC/maps)
Canadian Air Force
Concorde
(batteries)
Eurep Industries SA

Garmin International (Kansas, É-U/USA)
(GPSmap)
Icom
(Radios d'aviation / Aviation Radios)
Lafleur & Fils Inc.
(Portes de garage & hangars / Hangars & garage doors)
Latta Aviation Consultants Inc.
(Assurance qualité / Quality Assurance Specialists)
Lektro
(Tracteur d'avion sans barre de touage / Towbarless Aircraft Tug)
Patron Products Inc.
(unité mobile au sol de chauffage/ Ground Support Heater)
Skyplan International
(Planification de vols internationaux / International flight planning)
Sporty's Pilot Shop
(Scanner de VHf UHF, Planificateur de vol.../ VHF & UHF scan, Flight planner...)
Tiodize Co. Inc
(revêtements protecteurs anticorrosion/lubricative dry film and galvanic corrosion protective coatings...)
USF traitement de surface
(traitement de surface...)
Wiggy's
(couverture pour moteur/Engine Blanket)
---


Photos : Vertol H-21 au sol /on ground - Dorval, juin/June 1973