Organismes professionnels et de commerce /
Professionnal and Trade Organisations
Tous les liens sur cette page ont été vérifiés le 2 août 2003 et étaient fonctionnels.
Si vous notez des liens dysfonctionnels ou vous menant vers des sites non reliés à l'aviation, j'apprécierais que vous m'en informiez.
All links on this page were tested and were functionnal on August 2nd 2003
If you see dysfunctional links or links leading to sites not related to aviation, please write to me.
Grande-Bretagne / United Kingdom (Great Britain)
Suisse/Switzerland
Canada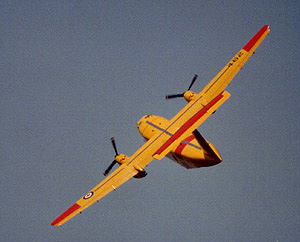 AIAC (Aerospace Industries Association of Canada)
Association des pilotes de brousse du Québec
ATAC (Air Transport Association of Canada)
CAC (Canadian Airports Council)
CAMC (Canadian Aviation Maintenance Council)
CBAA
Canadian Business Aircraft Association

CCC (Corporation commerciale canadienne / Canadian Commercial Corporation)
COPA (Association canadienne des pilotes et propriétaires d'aéronefs / Canadian Owners and Pilots Association)
Helicopter Association of Canada (HAC).
Pacific Aircraft Maintenance Engineers Association (PAMEA).
Réseau aéronefs amateurs Canada
Recreational Aircraft Association Canada (RAAC).
Experimental Aircraft Association (EAA)
Helicopter Association International (HAI)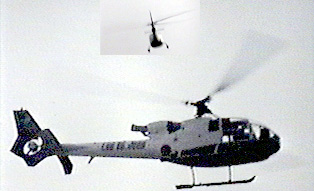 (non-profit, professional trade association of over 1,400 member organizations from 70 nation)
National Safe Skies Alliance

US Airways pilots
(US Airways Pilots Web Site)
US Airways Association of Flight Attendants
Aéroclub de France
GIFAS (Groupement des Industries Françaises Aéronautiques et Spatiales)
Grande-Bretagne / United Kingdom (Great Britain)
SBAC (The Society of British Aerospace Companies)
SJAC (The Society of Japanese Aerospace Companies Inc.)
Swedish Civil Aviation Group / Swedish Trade Council
Suisse / Switzerland
Fédération aéronautique Internationale / World Air Sport Federation
Photos : SA341 Gazelle - Dorval, juillet/July 1973
Production et conception du site, textes, photographies et illustrations : Jean-Pierre Bonin © 1999-2003
Web site conception and production , text, pictures and illustrations : Jean-Pierre Bonin © 1999-2003
Pour suggestions et commentaires / Send suggestions and comments to : djipibi@hotmail.com
Site créé le 8 août 1999 / Web site created on August 8th 1999
Page mise à jour le 2 août 20031 / Last update of this page August 2nd 2003

Si vous utilisez mes images ou mes photos, SVP envoyez moi l'adresse du site par courriel.
Si vous utilisez ces images pour un travail scolaire, alors citez la source (et je vous souhaite d'obtenir une bonne note!)

If you use my pictures or illustrations, please send me your web page address by e-mail.
If you use these images for a school research, then don't forget to mention the source of your document (and I wish you a good grade!)