Espace (lanceurs...) / Space (launchers...)
Tous les liens sur cette page ont été vérifiés le 30 juillet 2003 et étaient fonctionnels.
Si vous notez des liens dysfonctionnels ou vous menant vers des sites non reliés à l'aviation, j'apprécierais que vous m'en informiez.
All links on this page were tested and were functionnal on July 30th 2003
If you see dysfunctional links or links leading to sites not related to aviation, please write to me.
Allemagne / Germany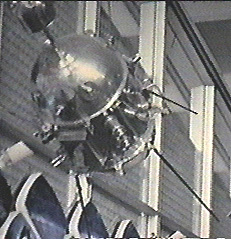 Canada
États-Unis / USA
Europe
France
Russie / Russia
Eurockot Launch Services GmbH
German Space Operations Center & the Crew Training Center
www.weblab.dlr.de/rbweb/index_e.asp (12 novembre 2001 (en allemand) / November 12th 2001 (in German))
www.heavens-above.com (8 décembre 2000/Dcember 8th 2000)
Information sur les satellites visibles à partir de TOUT point de vue sur la terre / Visible satellite predictions for ANY location in the world!
Agence spatiale canadienne / Canadian Space Agency
Planétarium de Montréal / Montreal Planetarium
Boeing Company
NASA
Information sur la Station spatiale international / International Space Station Info
Agence spatiale européenne / European Space Agency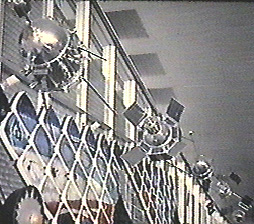 European Aeronautic Defense and Space Company EADS N.V.
(Airbus, Eurocopter, Transport spatial [Ariane..], Missiles, Systèmes et Technologies de l'information...)
Arianespace
Dassault aviation
Eurockot Launch Services GmbH
Starsem (Soyuz)
Production et conception du site, textes, photographies et illustrations : Jean-Pierre Bonin © 1999-2003
Web site conception and production , text, pictures and illustrations : Jean-Pierre Bonin © 1999-2003
Pour suggestions et commentaires / Send suggestions and comments to : djipibi@hotmail.com
Site créé le 8 août 1999 / Web site created on August 8th 1999
Page mise à jour le 30 juillet 2003/ Last update of this page July 30th 2003

Si vous utilisez mes images ou mes photos, SVP envoyez moi l'adresse du site par courriel.
Si vous utilisez ces images pour un travail scolaire, alors citez la source (et je vous souhaite d'obtenir une bonne note!)

If you use my pictures or illustrations, please send me your web page address by e-mail.
If you use these images for a school research, then don't forget to mention the source of your document (and I wish you a good grade!)